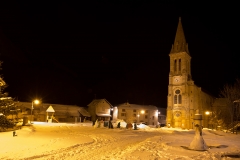 Stormy cold weather was expecting us, when we arrived late night in Villar d'Arêne, a small village close to La Grave, which was already unexpectedly small. Big was our surprise about how charming and authentic La Grave was. Beautiful old stone houses, nice French flair, nothing of what has been told about French ski resorts and concrete buildings.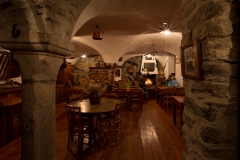 Also nicely surprised were we about the lovely Auberge where we made our reservation. Charming old building with lot of flair, wonderful French food and a saloon with a cozy fireplace. Rabbit and other French meals were served in the dining room.
Since the weather was still not good enough for skiing (the little cable-car to Goddess La Meije was closed due to avalanche risk) we went to do some shopping (crampons etc.) and enjoyed the authenticity of the small streets of La Grave where you would not find any big hotels.
This is a village of ski freaks. Nearly every skier wears big skis, a harness and most of them an ice pick. Conversations in the Cable Car would be about skis (have you ever heard about a hand-made ski named "rabbit on the roof"?). And it felt so right to be there.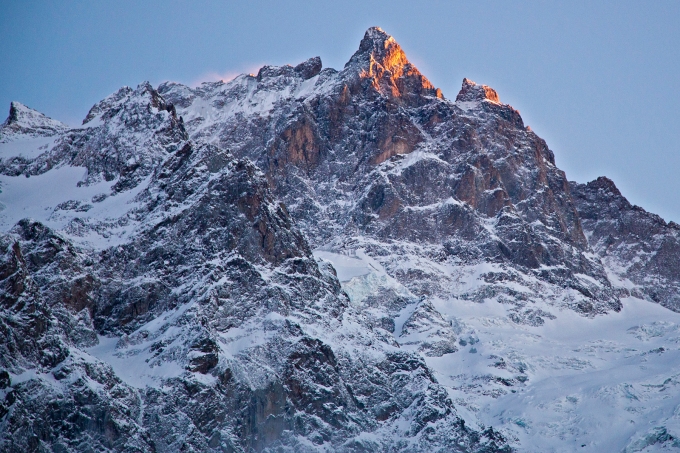 The next day we were rewarded, sun came out and we had fantastic powder. In around 40 minutes the Glaciers de la Meije cable-cars take you up through the different alpine levels in 2 stages from 1450 to 3200 meters and a "tire-fesse" even gets you higher to 3400 metres. It is breathtaking, the view, the mountains, the descents, the powder.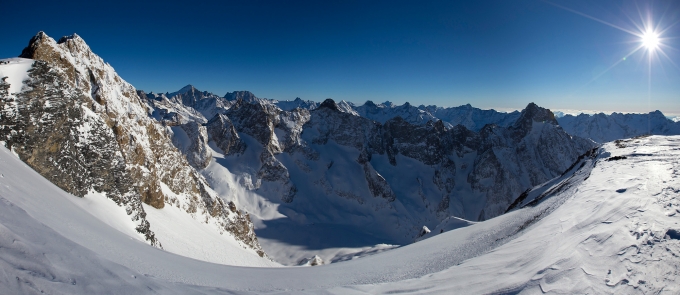 As advised we followed the classical descents and couloirs which already was a big adventure since there were no slopes and no signs at all. We tried not to follow just tracks because we have been warned that that might get you in serious trouble.
One of the most beautiful descents was the one to Saint Christophe which ends in a charming French Café with nice French food and cakes. There we were waiting (and enjoying the cakes) till the owner was driving us in his taxi to Les 2 Alpes where we were taking the chair-lifts up to the Glacier and finally were pulled by a ski-doo to get to the descent back to La Grave.
Each day, another perfect day – we sure will come back. Maybe on bikes …